Our
Flooring Store

Collection Near Dublin, OH
Discover our extensive collection of flooring based on Luxury Vinyl Plank, Engineered Wood, and Hardwood. Our versatile flooring collection in Dublin , Columbus, Ohio features three different types to suit your style choices and interior requirements. From the luxurious LVP to real hardwood flooring & affordable yet premium quality engineered wood flooring, our flooring store has everything your living space needs.
Ultra Stable & Incredibly Firm Luxury
Vinyl Flooring
Give your interior an aesthetic appearance with our Collection of Luxury Vinyl Plank Flooring. Our selection of LVP floors resembles authentic wood patterns in various hues and colorways, while several layers are pressed together for excellent durability, firmness & longevity. The simple & easy installation process makes these floors even more desirable. Explore our collection down here and visit our flooring store today.
Durable
Hardwood

Floors That Add Value to Your Home
Make your floors durable with the strength, endurance, and firmness of solid wood floors. The hardwood Flooring collection at our store is based on the sturdiest wood species including oak, cherry, maple, walnut, and mahogany. The real wood textures that are unique in every available piece of hardwood make your space visually appealing and graceful. Explore more over here.
Refine the Functionality of Your Floors with
Engineered Wood Flooring
Refine the functionality of your floors with durable engineered wood flooring. Get the firmness and realistic textures of hardwood without moisture concerns with our Engineered wood floors. The waterproof layer and sturdy plywood core of engineered flooring provide incredible sturdiness and make sure there's no moisture or dampness on the surface. Discover your desired floors from our collection down here.
Refine the functionality of your floors with durable engineered wood flooring. Get the firmness and realistic textures of hardwood without moisture concerns with our engineered wood floors. The waterproof layer and sturdy plywood core of engineered flooring provide incredible sturdiness and make sure there's no moisture or dampness on the surface. Discover your desired floors from our collection down here.
Do you prefer flooring based on the color? Make a fitting contrast in your interior with the perfect flooring colors and patterns available at Columbus Flooring City. Discover your desired wood color from the extensive selection down here.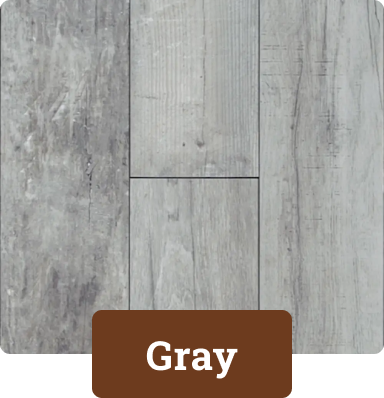 Robert Andrew
First and foremost, the customer service was the absolute best! They answered all of my questions and gave a ton of great advice. There was a lot of hardwood and vinyl flooring options. The installation was smooth and I would definitely recommend Columbus Flooring City.
Arthur David
Staff is very friendly, and very good service. They have very nice, modern looking flooring materials in with lots of variety, particularly in vinyl flooring. Their reasonable prices was a major plus point from me. I have bought flooring for my basement and it looks really nice.
Albert Thomas
When it comes to vinyl flooring, it was sort of difficult for me to choose a particular color. But not until I went to Columbus Flooring City, since they helped me choose the perfect color with high quality material. Quite happy with what I got. Great service and great follow up. I strongly recommend to everyone who is looking for quality flooring.
Robert Jack
Unlike the big box stores, very friendly, personalized customer service. They have one of the largest selection of the flooring materials in Columbus. Having the huge inventory of vinyl flooring, they helped me match the flooring with my interior design in the best way possible.
Anthony Michael
This incredible store has plenty of flooring options. I bought vinyl plank flooring for my living room couple months ago and pretty happy with what I got. They have a lot of other options like hardwood & more that you won't find in most places. Strongly recommended.
Affordable Solutions to Your Bedroom & Living Room Flooring Needs
Discover ideal flooring options for offices, hotels, and home interiors. We aim to make your rooms modern, classy & functional with our premium quality yet affordable flooring. You might be perplexed when choosing among the versatile flooring options for multiple rooms, but our comprehensive range of flooring fixes this confusion. So, choose your desired flooring product from our extensive collection and get in touch with us right away..
Versatile Flooring Options to Elevate Your Interior Space
If you want premium quality flooring at a reasonable price, this is your place to be at! We have abundant types of flooring with several colors, styles, and designs. At Columbus Flooring City, our foremost aim is to provide reliable & affordable flooring products to our esteemed customers without compromising on quality. Our vinyl flooring comes with waterproof and moisture & stain resistance qualities while hardwood flooring offers excellent strength, firmness & longevity.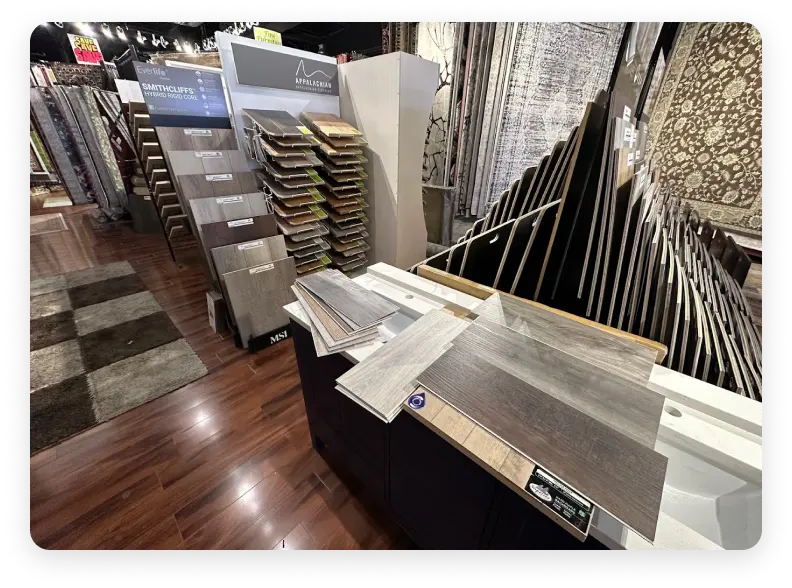 Leading Flooring Store in Dublin Columbus, OH
Floors are a crucial portion of your home improvement; however, you must've been looking for a flooring store for reliable and very affordable floors. That's what we offer! We possess a massive variety of floorings like hardwood flooring superior, engineered vinyl, and other flooring types. So, look for the ideal floors by yourself here at our website, and discover the affordable and reliable solution to your interior flooring needs. Our discount flooring in Columbus, Ohio, is unmatched anywhere else because our floors are dent-resistant, water-resistant, durable, and pet and children-friendly.
The quality of several flooring products depends on their crafting and material, but their quality can also be identified by evaluating where to buy flooring. Therefore, a brand matters a lot. Our flooring store in Columbus never compromises on quality, be it our engineered, hardwood, or vinyl flooring collection. Our vinyl flooring also mimics hardwood, and stone, tile and other flooring types at a much affordable price. If you want affordable flooring in Columbus, Ohio, our store has endless design patterns.
Why Choose Columbus Flooring City ?
At our flooring store in Columbus, get inspired by our reliable flooring collection that comes with a variety of benefits and dramatically increases any room's appearance in your home or office. We'd recommend you visit our flooring supply store to learn more about luxury vinyl plank flooring and discuss your options with a sales representative. We'll be quick to help you out and provide a flooring product that is tailored to your requirements and room dimensions. By learning more about premium flooring, you will be one step closer to choosing the flooring that is right for you. Considering the various flooring stores in Columbus, Ohio, ours is the best one because of the countless benefits our floors have.
Our Floors Are The Most Durable In The Market
If you want flooring that is durable, stylish, waterproof and works great with any kind of aesthetic. Opt for vinyl flooring. Our wholesale vinyl plank flooring is the most durable on the market. Its durability makes it a perfect option for homeowners with children and pets, as the floor can withstand heavy traffic. Not to mention, its waterproof properties ensure that you can put it in the bathroom, kitchen, basement, or any other water-prone area.
We are the best in vinyl flooring stores because of our superior craftsmanship. The durability of our floors makes them an excellent option for both residential and commercial use. You can call us to learn more about which flooring is right for you. Each of our flooring types has its own benefits and uses.
Anti Slip And Easy To Maintain
You will come across many flooring companies in Columbus, Ohio, but most have expensive flooring that is hard to clean and not anti-slip. Meanwhile, our floorings are the opposite. If you want quality vinyl, hardwood, and engineered wood flooring in Columbus, Ohio, our store is the one. For example, our vinyl flooring is anti-slip and easy to clean. It doesn't require daily mopping and polishing like some other floors do.
And everyone knows about the popularity of hardwood floors. They are the equivalent of gold in the flooring industry. Their beautiful grain texture makes it a great choice for living rooms and if you want it in your bathrooms too, opt for engineered wood. You will have the look and feel of hardwood without the heavy price tag. So, if you are looking for flooring stores near Columbus, head to ours.
Explore Our Diverse and Exquisite Flooring Collection 
When it comes to flooring in Columbus, Ohio, our extensive collection offers a wide range of choices to suit every style and budget. Whether you're looking for the timeless beauty of hardwood, the durability and versatility of engineered flooring, or the affordability and ease of vinyl, we've got you covered as we are one of the best flooring companies in Columbus Ohio.
Our hardwood flooring collection features a stunning array of wood species and finishes, allowing you to achieve a classic and elegant look in your home. If you prefer a more budget-friendly and moisture-resistant option, our engineered flooring is the way to go. It combines real wood veneers with a multi-layered construction for enhanced stability and performance.
For those seeking a practical and stylish solution, our vinyl flooring offers a wide variety of patterns and colors, all while being easy to clean and maintain. Whatever your flooring needs, our collection of discount flooring in Columbus, Ohio provides the perfect blend of quality and style.
Ultra-Stable and Pet-Friendly Flooring
Choosing the perfect flooring for your home means seeking both luxury and durability, especially if you have pets. Luxury vinyl flooring offers the ideal solution, blending style and strength seamlessly.
We are among the best flooring stores in Columbus, Ohio and our luxury vinyl flooring stands out for its exceptional stability. Its multi-layer construction, including a robust core layer, ensures it can handle heavy traffic and playful pets without showing wear. It comes in various styles and colors, allowing you to achieve the luxurious look you want while ensuring your pets can roam freely without causing damage. Plus, it's water-resistant, making cleanup a breeze for pet owners dealing with accidents or spills. 
Easy Installation and Maintenance
Our floorings in the Columbus flooring company are incredibly easy to install. Whether you're a DIY pro or new to home improvement, our user-friendly designs make installation a snap. No need for pricey professionals or confusing instructions. Just connect the pieces like a puzzle, and you're done. With various styles and sizes, you'll find the perfect fit for any room.
Maintenance is a breeze too. Our residential and commercial flooring in Columbus, Ohio resist stains, scratches, and daily wear. Regular cleaning is simple – a quick sweep, mop, or vacuum does the job. Forget about costly and time-consuming upkeep. Choose our hassle-free, easy-to-maintain flooring and enjoy more quality time in your beautiful home.
Moisture & Waterproof Flooring for Kitchen and All Interior Spaces
Moisture and waterproof flooring solutions are a major game-changer for interior spaces like your kitchen. They're designed to handle daily challenges, from kitchen spills to high bathroom humidity, ensuring both beauty and durability.
Our flooring types stand out due to their resilience against water damage. Unlike traditional materials like hardwood or carpet, they have a protective layer that keeps moisture out, maintaining the floor's condition. Plus, they come in various styles and designs, so you don't have to compromise on aesthetics while enjoying functionality. So, switch to moisture and waterproof flooring for peace of mind and style in your home.
Get Free Design Consultation and Price Quote
At our company, you can enjoy the benefit of a free design consultation and a customized price quote. We understand that each project is unique, and our experienced professionals are here to assist you in making informed decisions about your design needs.
Our free design consultation lets you discuss your ideas with our skilled designers. We'll work closely with you to assess your project's scope, budget, and timeline, providing a clear and personalized price quote. With our cheap flooring in Columbus, Ohio and extensive suite of services, we make sure that you have the information and confidence you need to move forward.