Perhaps! How to install luxury vinyl floor is an overwhelming question? If you are going to install vinyl floors for the first time in your life, you are undoubtedly vulnerable to making inevitable mistakes. For the eyes who have seen vinyl floors' visual aesthetics cannot deny its beauty and realistic look. There are hundreds and thousands of styles and patterns that you can select from a widely available variety.
Luxury vinyl floors are highly durable and come with affordable price tags. One of the main reasons to boil down towards luxury vinyl floors is its intense stimulation with hardwood or natural stone.
Not going so further, this luxury floor will be dreadful if not installed appropriately. Flaw filled luxury vinyl floors are terrible, and this is just due to a lack of knowledge. Small mistakes while placing luxury vinyl make it like a stinging finger.
There are ten common mistakes that beginners usually make while installing luxury vinyl floors. To avoid all the miss-happening later, you have to be very vigilant from the first step. Figure out the complete scheme, find out the right cutting instrument. Flawless floors need much attention. Luxury vinyl flooring installation is DIY friendly, but if you are doubtful about your abilities, hire some professional rather than repent later.
Let's begin with those common mistakes that will make your floor unpleasant but we Recommend to Read our Vinyl Flooring Guide to avoid these Mistakes
10 Common Mistakes While Luxury Vinyl floor Installation
Fasteners In The Floor
Inappropriate Alignment
Patterns Incompatibility
Rough Floor
Amount Of Adhesive
Faulty Transition
Un-Cut Trims
Investment On Fancy Tools
Air Gaps 
Not Giving Attention To Recommended Guide
1. Fasteners in the Floor 
First and foremost thing that you need to follow is to remove all kinds of sinking fasteners in the floor. This is probably mistaken no 1. Before installing vinyl plank floors, Read How to install luxury vinyl plank flooring to make sure there is no nail or staples remaining in the subfloor. If you will not remove it then it is pretty sure that item will transfer into the flooring. 
Any such item will make your floor terrible and improperly installed. The flat surface is the key to proper installation. You can assure a flat surface with the help of any pry bar or scrapper. Sinking fasteners will indeed make your floor uncomfortable and non-compliant for a safe walk.
2. In Appropriate Alignment
In traditional styles of homes, improper alignment is a common issue. This is possibly mistake-no 2.all the corners in old homes are not 90 degrees soon after some time of settlement. This is one of the apparent problems while installing luxury vinyl tiles. In the case of tiles, all the tiles are arranged with a single wall.
Don't forget this problem is not so visible while installing the vinyl floors; however, it is much visible after completion.  This issue is seemingly worse in open pathways such as halls and corridors.  The un-parallel scheme will make everything worse. Consider hiring some professionals to avoid this mistake. He will analyze and fix the problem before the final installation.
3. Patterns Incompatibility of vinyl floor
In the case of luxury vinyl floors, the small size of tiles is undoubtedly a big problem. You will soon get confused and it is a humdrum.  You will get bored soon. In the case of larger rooms, it's quite confusing and shaky to place little tiles over and over. Moreover, any wrongly placed tiles in this situation are the biggest disaster.
 Any tile that is not matched with the other patterns will cause a haphazard structure. A single solution to avoid this issue is to use mix patterns all over the place. Random patterns will not look mundane.  In these problems, you may have to uninstall the already laid down floor.
4. Rough Floor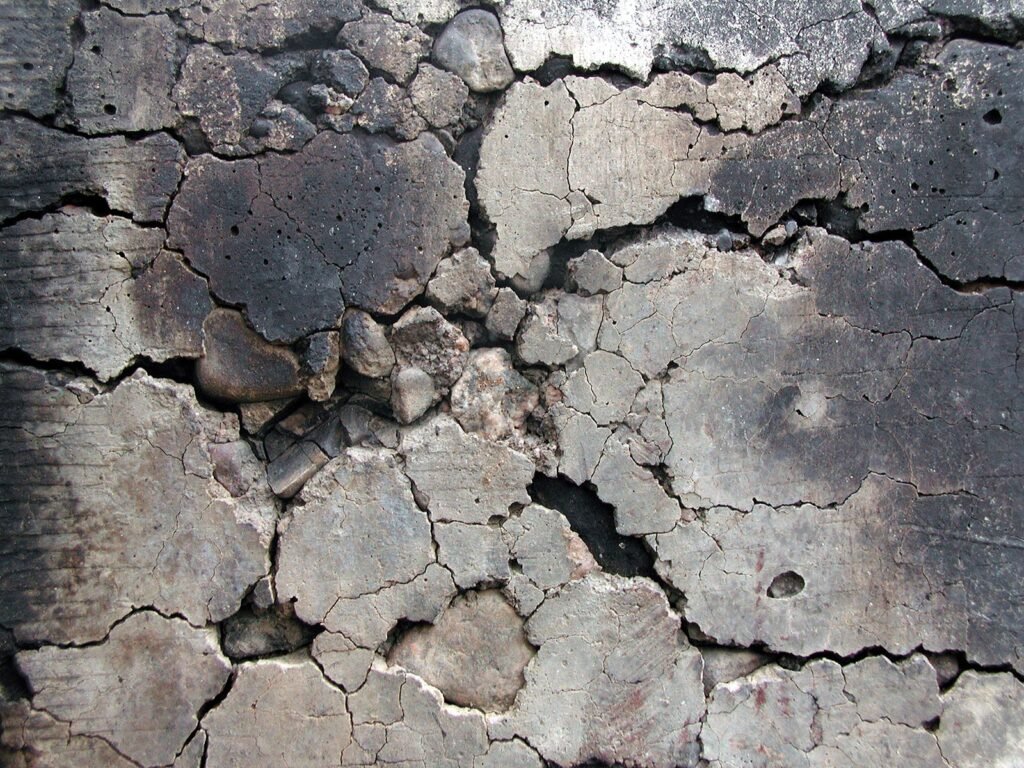 The rough floor is incompatible for new flooring. Regardless of the type, either its plank, tile, or sheet, floor matters a lot. If your subfloor is uneven then it's quite sure that your result will damage the whole look.
 Such minor things will ruin the real grace.  Hopefully, you never want your end project bad. To avoid these mistakes, make sure that the entire floor is level. Same height is the key to proper installation of vinyl floors. Any minor differences will cause huge problems.  And this right away mistakes no 4.
5. Amount of Adhesive for viny floor
This is a mistake no 5. Most of the people do not know that how much amount of adhesive is acceptable. Lack of knowledge causes a lot of problems. If you are using too much glue than its quite possible that it may seep through cracks and holes and cause difficulties. In case you are applying too little amount then it is also a problem and can result in ridge formation.  Keep in mind that all floor types have different requirements. You can quickly get rid of this issue if you will read the installation guide before start fixing the floor.
Must Read:  Facts About Vinyl Flooring
6. Faulty Transition
Transitions and trims are staples for a sound installation.  Faulty changes and trims are your mistakes no 6. Transitions are necessary for a safe walk on the floor. It enhances the durability. Flawed transition causes expansion or contraction of foundation that will gradually transfer to another room. Transition is the last step in any floor installation. 
Luxury vinyl strongly mimics the hardwood or natural stone. Proper floor installation will serve as a welcome note or a red carpet in your home. The same floor with some problems will cause gapping, peaking, buckling and shrilling.  Faulty transitions and trims may lead to a lot of questions and need extensive repair.
7. Un Cut Trims
This is a mistake no 7 and regarded as the most common one. Make sure that transition strip fits right under the doors, and it should be a trim part. Read Best ways to cut vinyl flooring Undercut trims will cause a lot of issues if your door trims are noted cut then you might need some seal and caulks to cover up the whole gap.
Undoubtedly it will ruin the entire appearance for making better floor installation rule of thumb states that start from the corners of the long wall. In this way, flooring goes right away with the length. Proper installation of luxury vinyl ensures the highest level of elegance.
8. Investment on Fancy Tools
Luxury vinyl floor is easy to install. The DIY installation makes this floor worthwhile. You can easily place luxury vinyl by using a utility knife. Hand saw, or knife is the perfect instrument for cutting the foot in its right alignment. There is no need for any expensive equipment or instrument. Buying fancy tools as your concern is not more than wasting precious money and time.  This is a mistake no 8.
9. Air Gaps 
Dealing with air gaps is much essential. Suppose there are any seams or holes left than your floor will not work. Vinyl floors are highly durable and come with affordable price tags. Bathroom vinyl floors display a great look. Luxury vinyl works as a great transformer. Air Gaps will cause the settling of the foundation, causing severe consequences later on. Unfortunately, this is your mistake no 9.
10. Giving Attention to Recommended Guide
Probably DIY floors installers don't focus on any recommendation guide. Guide to install underlayment, installation pattern, gaps, snapping and much more. Try focusing on the recommended guidelines. Reading recommendations from the manufacturer will solve most of the problems. This is a mistake no ten and the one that needs most of the attention.
11. Not Planning A Layout
Planning the layout of your floor should not be skipped. When you plan it in advance, you will have less waste with better results. You can use a hands-on layout, graph paper, or both. Through this planning, you can decide if you want to end your flooring with a full width of planks or a partial width. You can also split the difference on both sides for a more cohesive look.
12. Not Ordering Extra
If you think ordering the exact number of flooring boxes as your room measures out to be, think again. Don't make a mistake by not ordering extra materials to cover possible shortfalls. You will need around 5-10% more flooring than your room's dimensions. Properly fitting requires trimming the planks, which means extra flooring will be needed.
13. Not Taking Corners, Fixtures, And Vents Into Consideration
Don't forget to order extra material for fitting odd corners, navigating fixtures, and spanning vents. For example, you will have better results if you try to use a single plank to surround a vent cavity compared to butting two ends together. Plan an extra length for the corner if they go beyond the doorway. Include fixtures in your layout.
Conclusion
Given above are the top 10 mistakes that will lead to severe problems. Luxury vinyl planks and luxury vinyl floors are DIY floors. Luxury vinyl floors after their proper installation look like hardwood. To avoid any terrible concerns read the above guide and decor to your foundation with luxury vinyl.
Frequently Asked Questions
1. Can You Put Luxury Vinyl Flooring Over Uneven Floors?
Yes, vinyl floors are highly versatile. You can install luxury vinyl flooring even on uneven floors. Before installation, make sure that the floor is well prepared.
2. Should You Stagger Vinyl plank Flooring?
Staggering Vinyl Plank Flooring is important.  Avoid the H pattern and try to snap the floor correctly.  In short, stagger as much as you can. This technique will provide you with an ultimate flawless base.
3. What Are the Problems with Vinyl planks?
There are specific problems with vinyl floors
It cannot be repaired
Release off-gases and VOCs
Need to be placed entirely when damaged
Quality varies widely (Higher quality means higher durability).
4. Should Vinyl Flooring Be Glued Down?
All the vinyl floors are glued down to the subfloor. Glue, or double tape, is used as an adhesive material. For uneven floors, glue down vinyl floors is best.
5.What Is the Best Underlayment for Vinyl floors?
 Underlayment plays a vital role. It is a worthy investment. Subfloors provide smoothness, evenness, and carefree walk. One of the most common and efficient underlayment's is particle board. It is a bit expensive but flat and offers significant benefits. Underlayment makes your floor more functional. Moreover, they also enhance the aesthetic beauty.